Updated September 2019
RAMSGATE
Ramsgate is a picturesque historic seaside town with beautiful sandy beaches and one of the largest marinas on the English south coast. It has the only Harbour in the United Kingdom that has been awarded the right to call itself a Royal Harbour. It also boasts some quite stunning Architecture.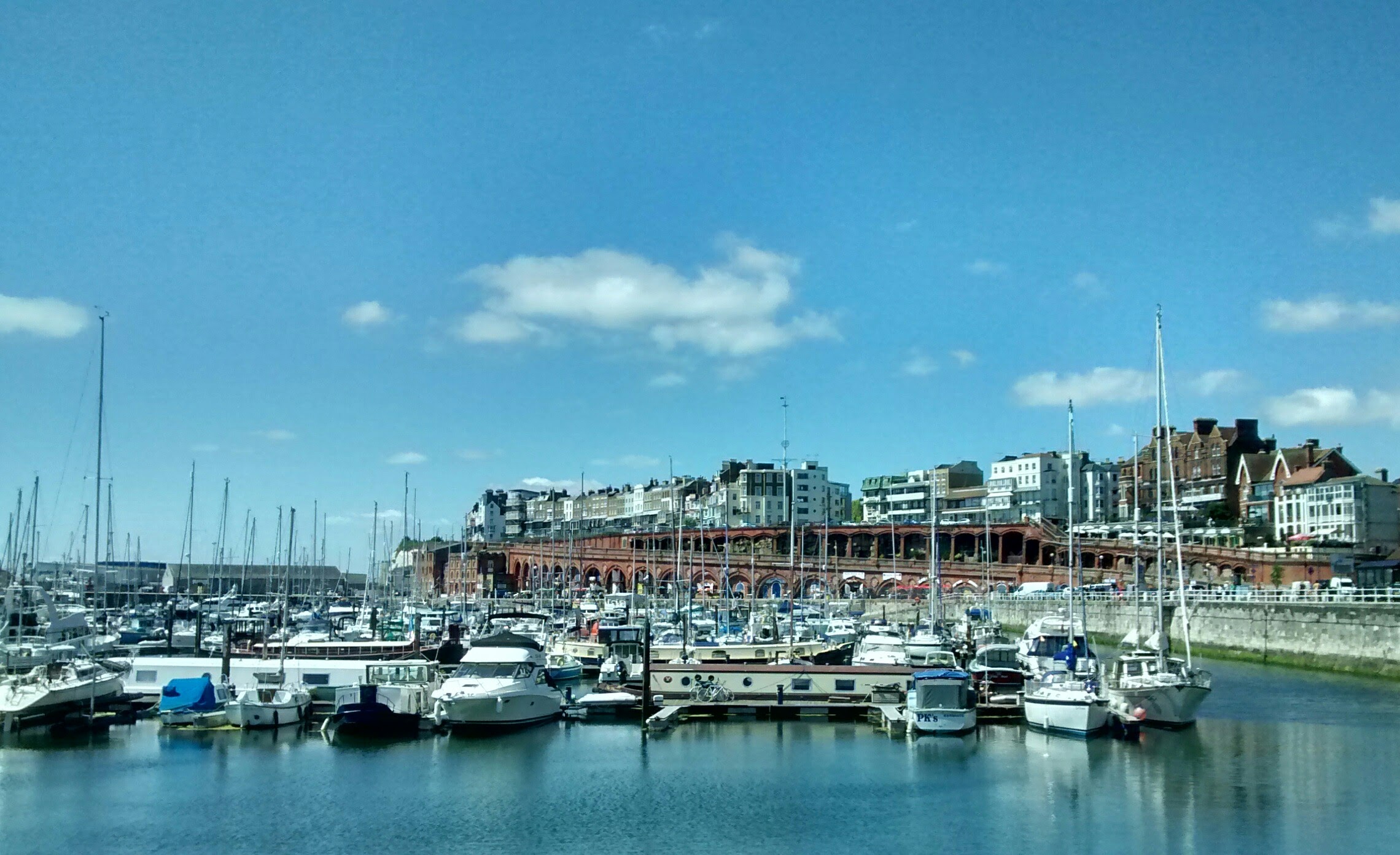 The Map below shows the locations of the recommended Restaurants, Cafes and Bars described below :-
An excellent Small Plates restaurant, which due to its location (upstairs at The Ravensgate Arms) has a really good drinks list.  Open Wednesday – Saturday evenings and for lunch at the weekend. Best to book.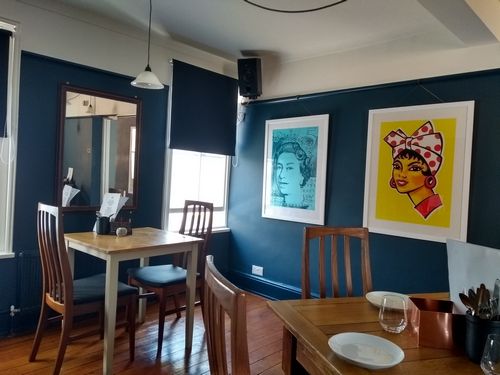 A cool pub that focuses on craft beers and ciders.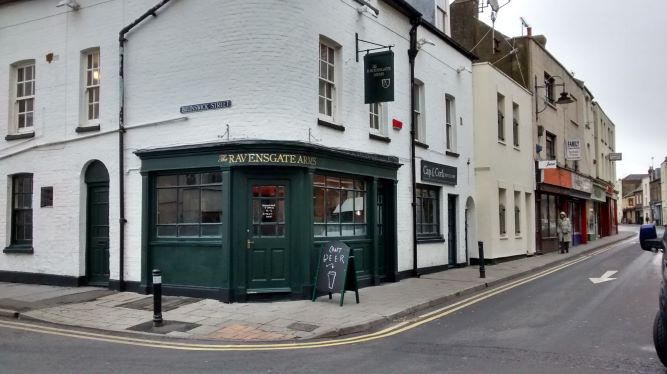 A seriously good Japanese Restaurant. The best Sushi and Sashimi in Thanet.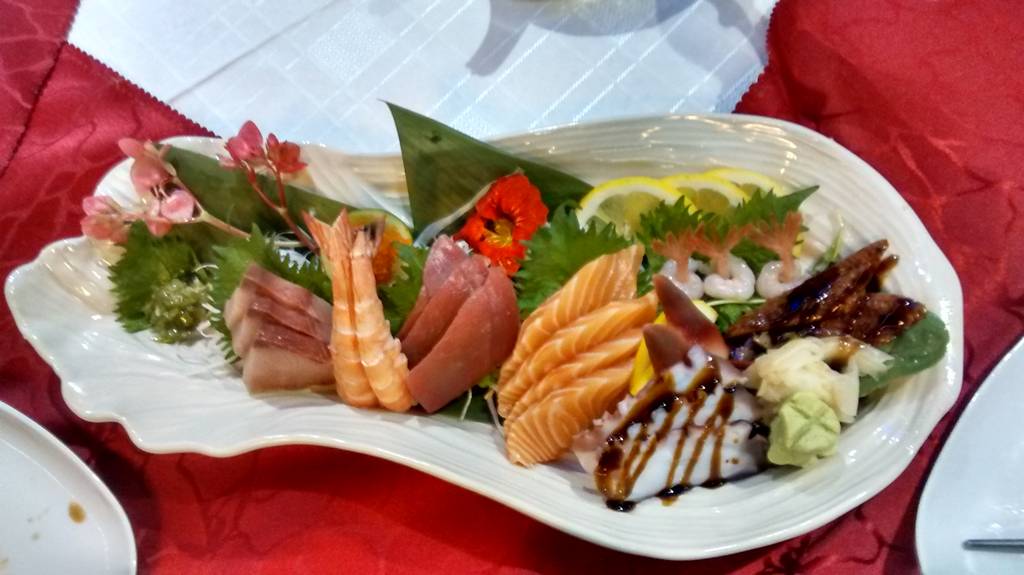 A modern India Restaurant in Effingham Street that produces some beautifully spiced dishes. Good set lunch deals that even include an amuse-bouche. OK wine list and friendly staff. Ignore the decor, this is a great find. Owned by the former head chef of the acclaimed Ambrette in Margate.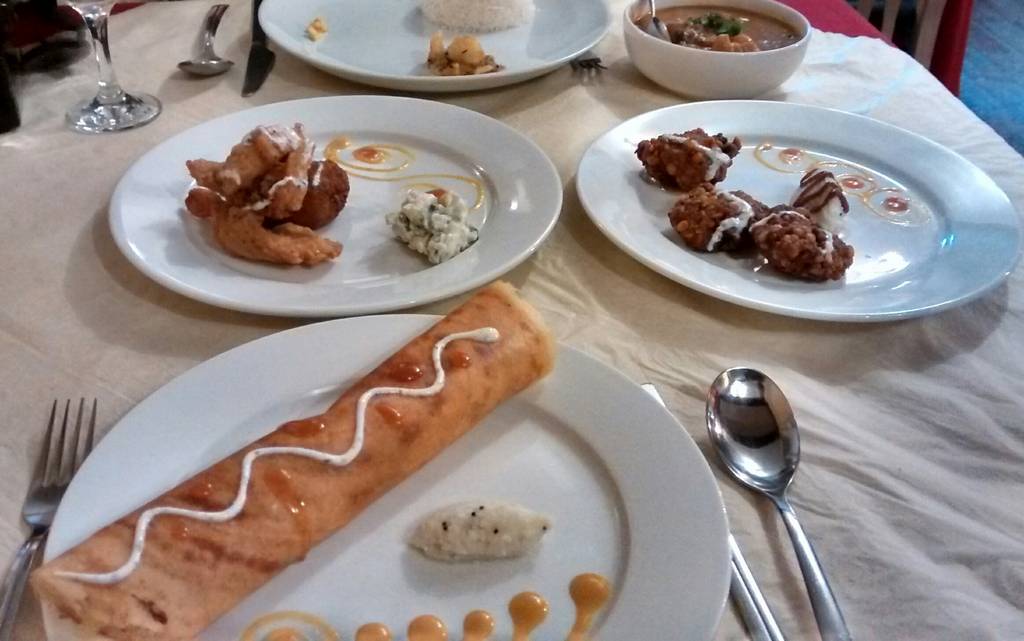 Townleys at Albion House
A good option for an upmarket brunch or Afternoon Tea. The Townleys seasonal menu can be served in the snug, the restaurant and the stylish bar.
For more on the the Albion House Boutique Hotel see earlier post titled Weekend at The Albion House Hotel.
The Italianate Glasshouse – Tea Garden
Hidden away in a corner of King George VI Park, you will find the stunning Italianate Glasshouse, the owners operate a small cafe serving Cream Teas, Cakes and Scones at the weekends. The opening times are weather dependant, typically open on weekends and bank holidays from May to September/October. A very picturesque spot.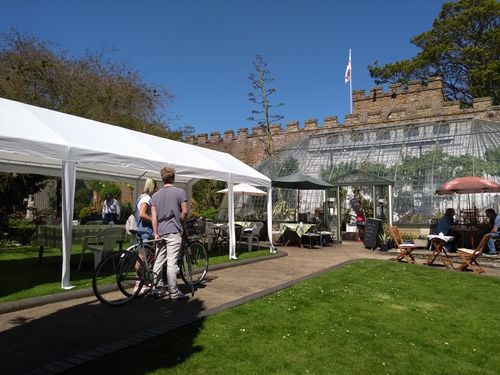 A little out of the way in George Street. This is a pleasant quiet spot for a quality brunch or lunch. They also serve a nice selection of cup cakes baked on the premises.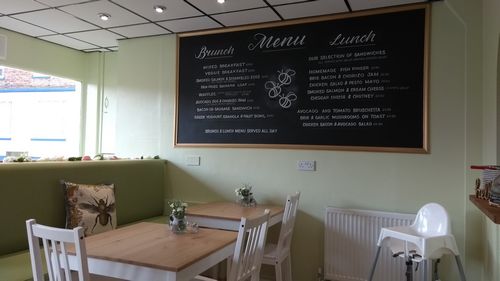 Eats 'n' Beats formally Vinylhead
A stylish Cafe Bar that is now under new management. They are licensed and have regular live music events.  They also have a lovely sheltered courtyard with a stunning mirror mosaic.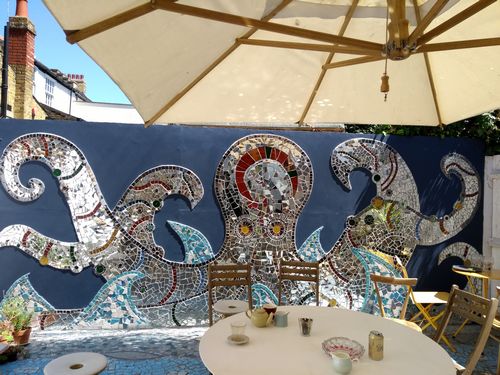 A boutique hotel in Addington Street with a restaurant, a casual dining area called the Addington Street Kitchen and a bar. They also have a garden area at the back that is open to non residents.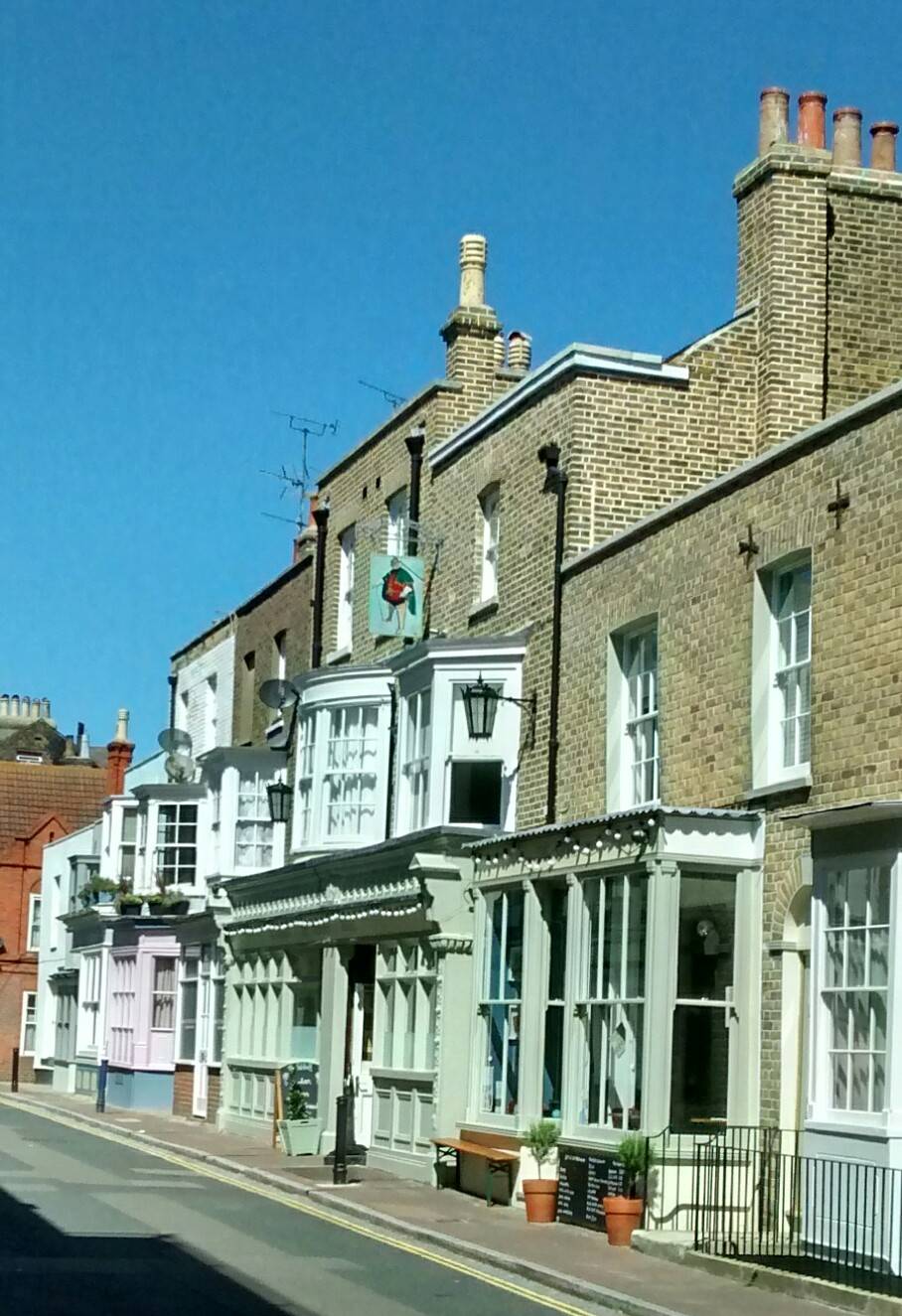 A quirky pub in Addington Street that is famous for its live music performances.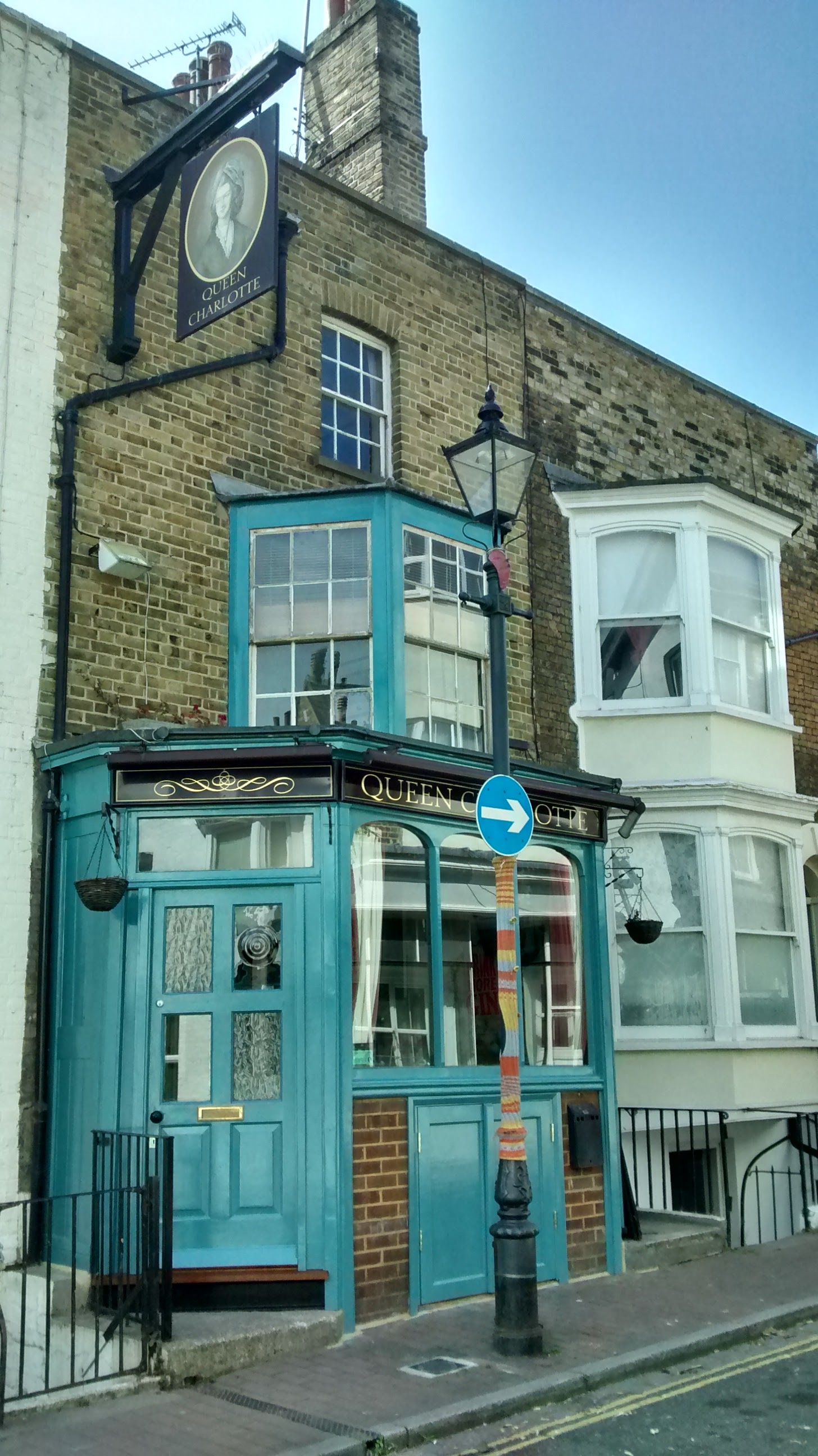 The Empire Room at the Royal Harbour Hotel
An inviting restaurant which captures the essence of an archetypal gentlemens club in the glory days of the British Empire. Excellent Set Lunch and Set Dinner menus. They also do Afternoon Teas.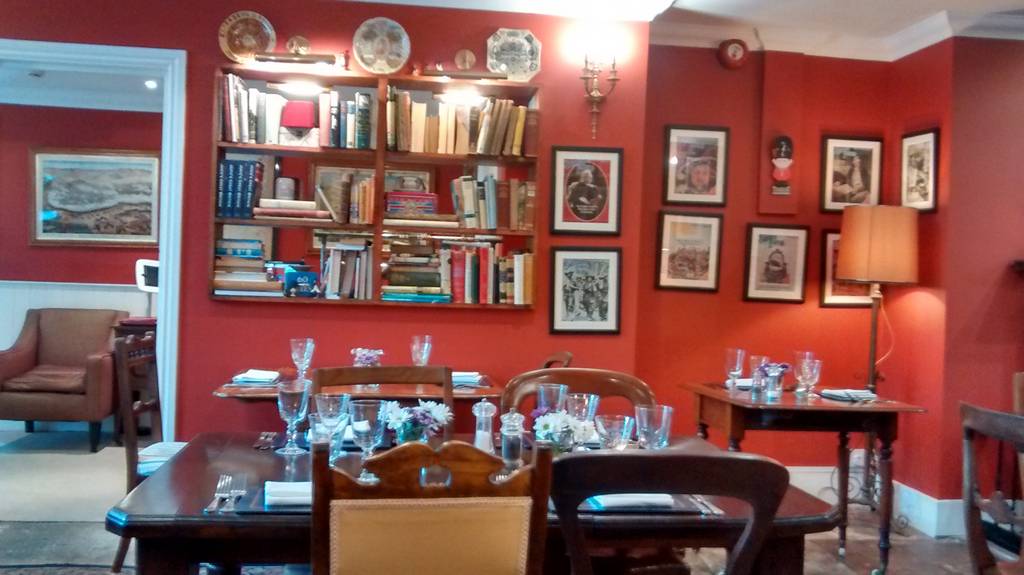 They also now have a sister restaurant called Little Ships over looking Ramsgate Royal Harbour. It's open 7 days a week and is a great spot for a people watching brunch. It's more expensive than surrounding places, but the food is well cooked and uses quality ingredients mainly from local suppliers.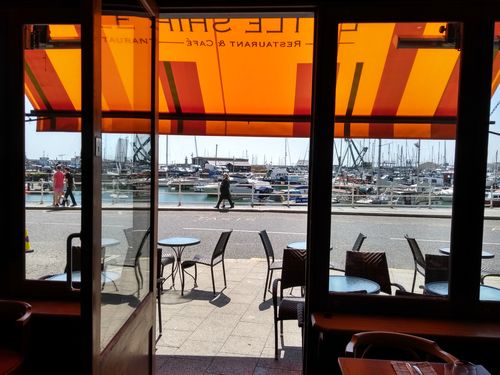 Lovely location overlooking the Marina.  Serves excellent Cocktails, has a good range of Beers and is a regular venue for live music, opening times vary depending on time of the year.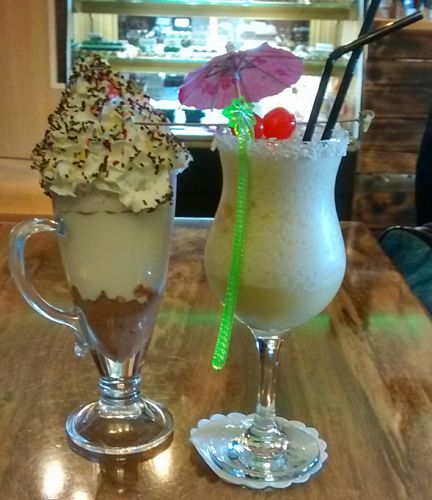 A lovely spot to stop for a light lunch or coffee and cake. There is outside seating and a communal table on the ground floor and more tables and seating upstairs where you have stunning views of the harbour.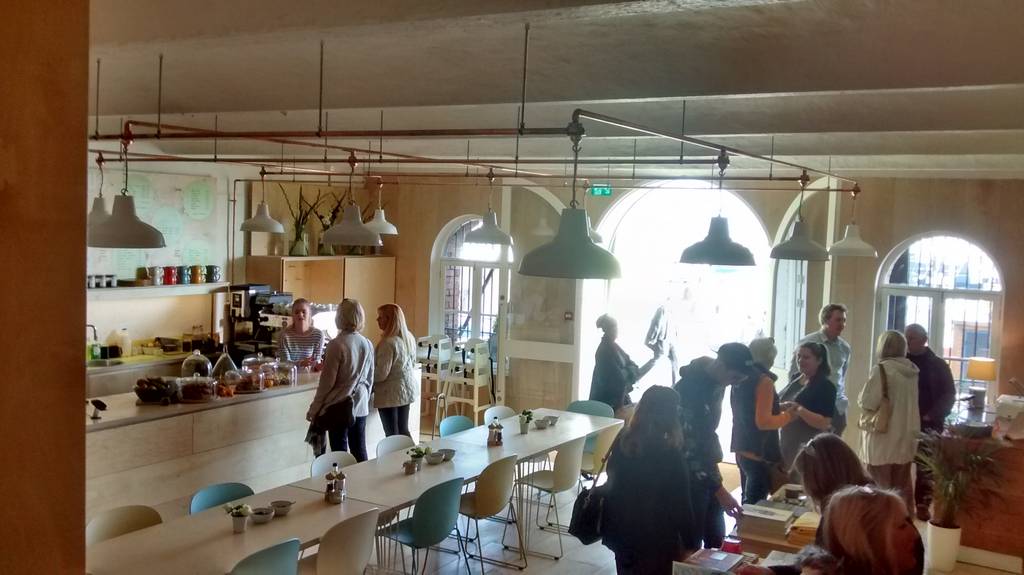 An attractive comfortable and popular bar located under the Arches overlooking the Harbour. Has lots of outside seating. Serves Food including substantial seafood platters that are ideal for sharing.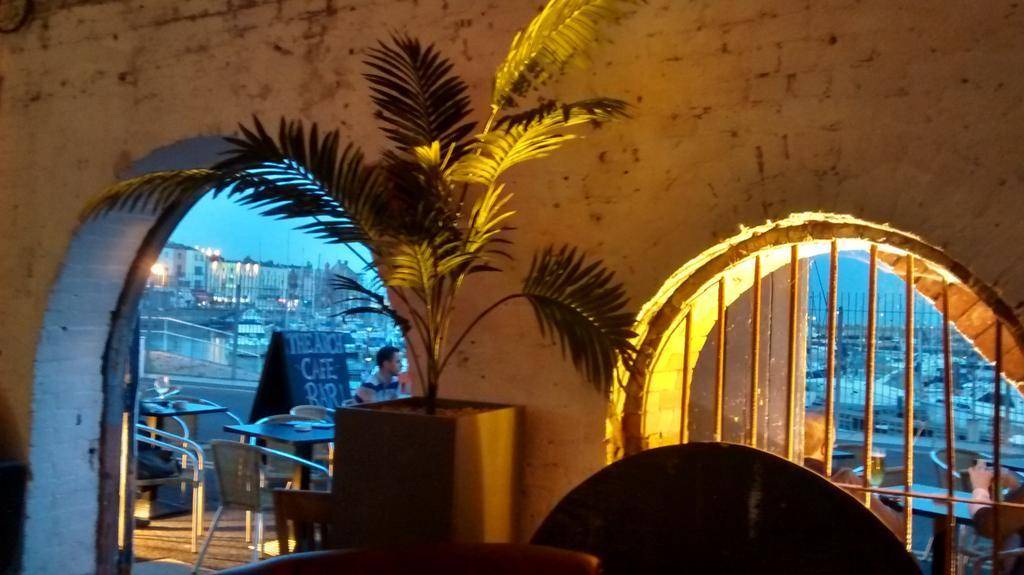 Built into the Arches, this is a popular place with both harbour workers and tourists. It's very reasonably priced and serves one of the best full English breakfasts in Ramsgate. It's much bigger than it looks and if you're lucky you can grab one of the outside tables and get a good view of the harbour.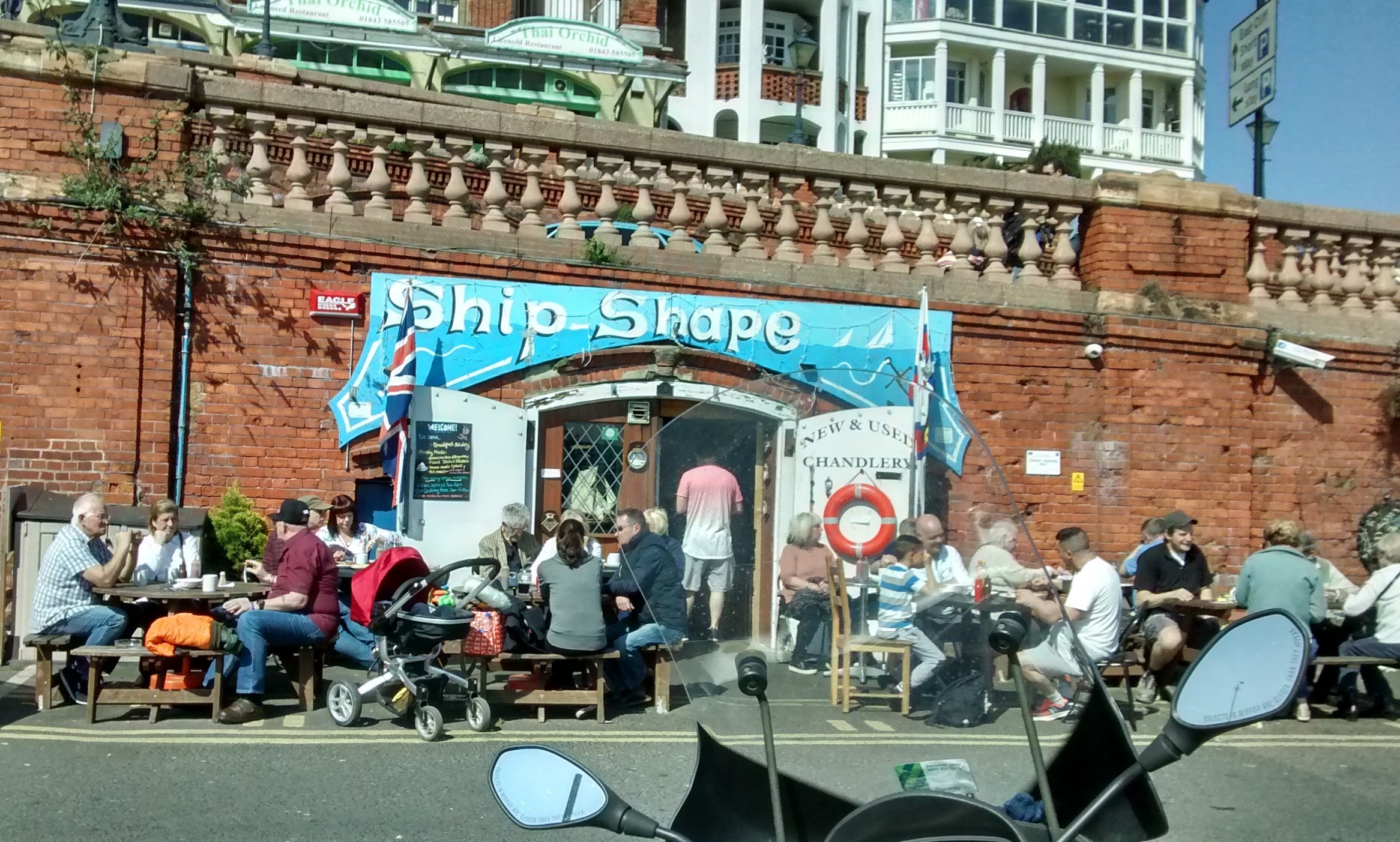 Ramsgate Ice Cream Parlour. The ice cream is made in a small artisan factory below the parlour.  You can order the ice cream to take away or you can choose to sit in the air conditioned parlour or outside overlooking the harbour. They serve generous portions of quality Italian gelato as well as hot and cold drinks, toasties and sandwiches.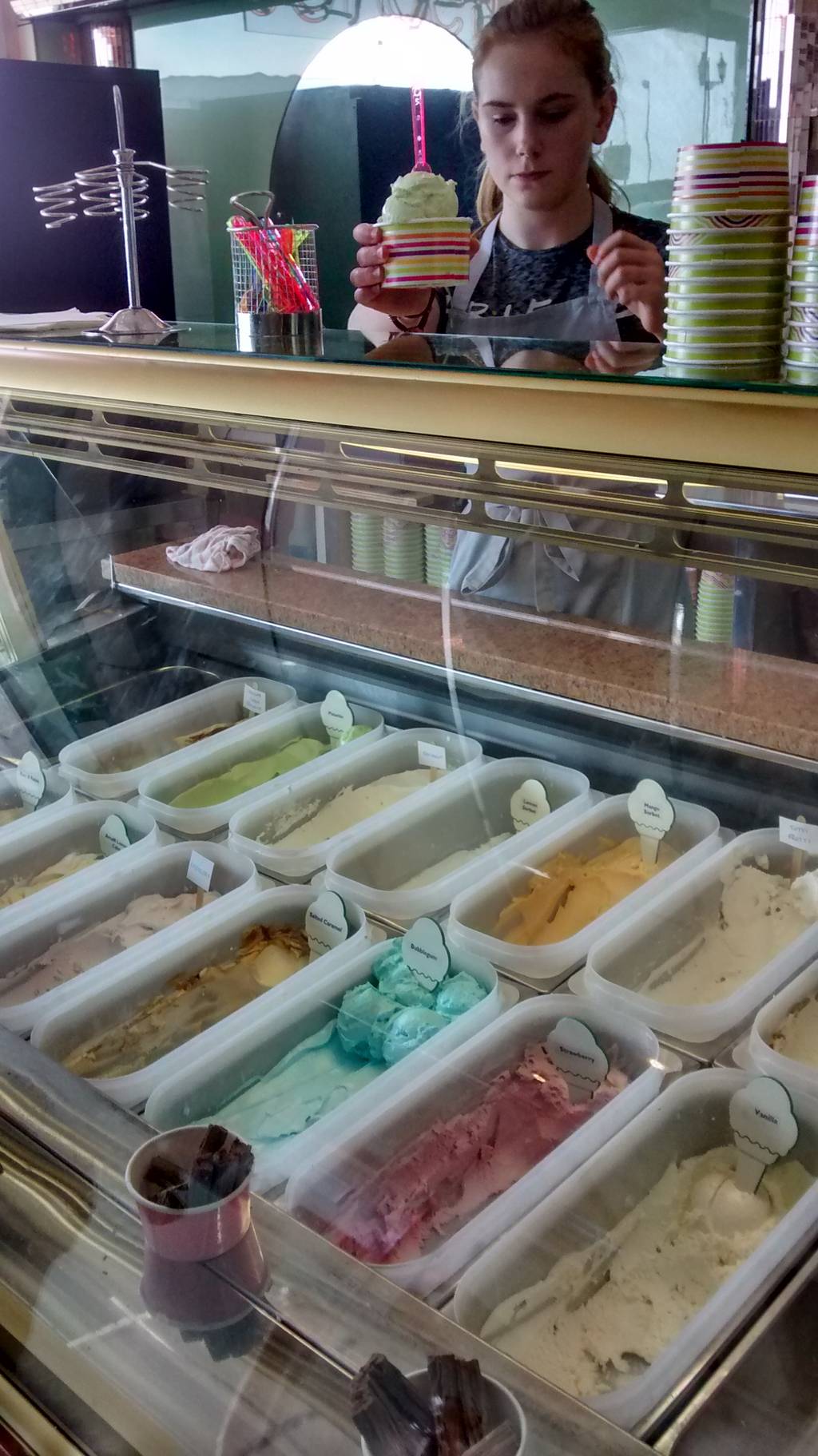 An interesting place with fabulous views of the Harbour, the Marina, the English Channel and France. Generally delivers some pretty decent fish and seafood dishes and does good Sunday roasts.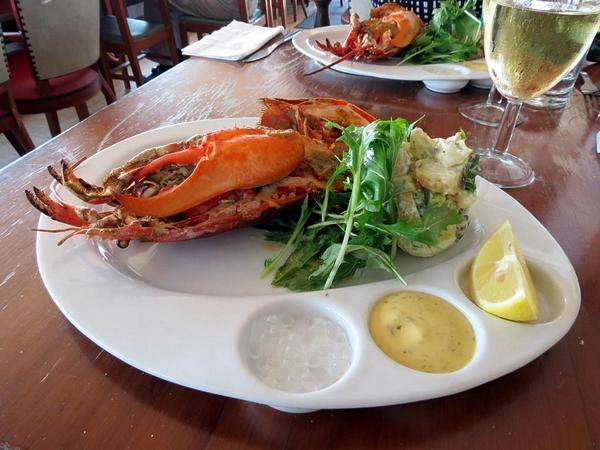 Coasters – Pimms & Prosecco Bar
Bar overlooking Ramsgate Main Sands, does a decent Pimms (even if it is in a Plastic glass), have not eaten here yet but menu includes Sandwiches, Salads, Burgers and other snacks. (Open Summer months only).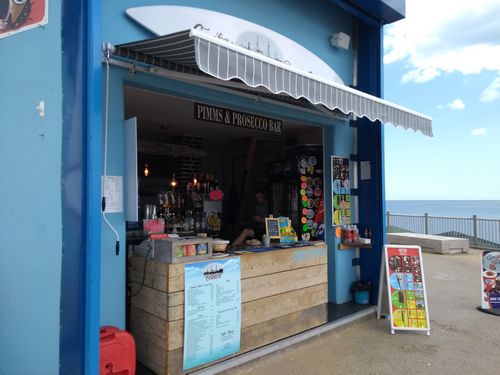 This is the largest Wetherspoon pub in the UK. The food and drinks range is pretty much what you would expect to find in a Wetherspoon. The building and the view are what makes this place special and it's well worth a visit.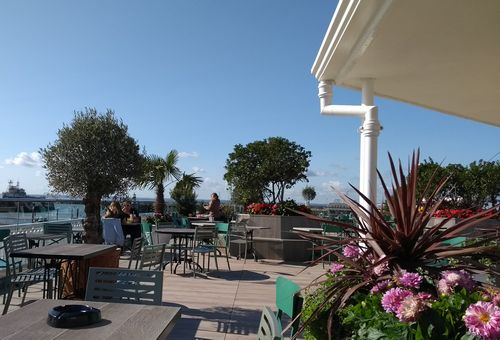 A popular pub with a large and very attractive beer garden in Pegwell Bay. The sea views from the garden are stunning. It is also known as "The balcony of Kent". A Shepherd Neame Pub.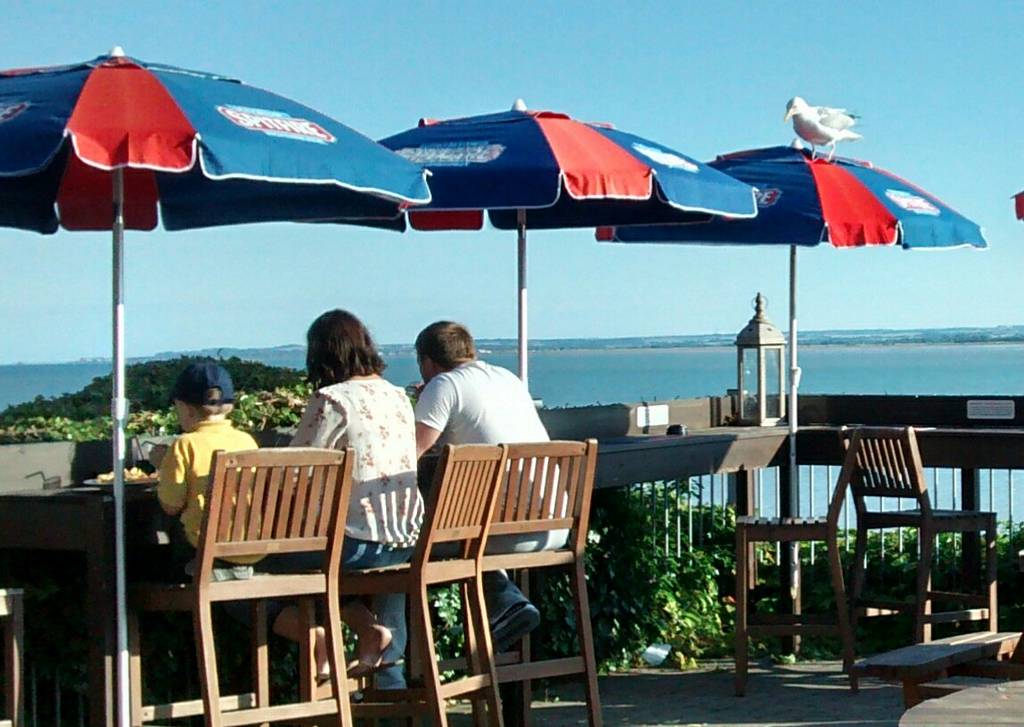 Sir Stanley Gray at the Pegwell Bay Hotel
Restaurant and Bar with a beautiful balcony and view over Pegwell Bay. Part of the Thorley Tavern Group.  There is also a large colourful Childrens play area below the main balcony with an outdoor bar that is open in the Summer months.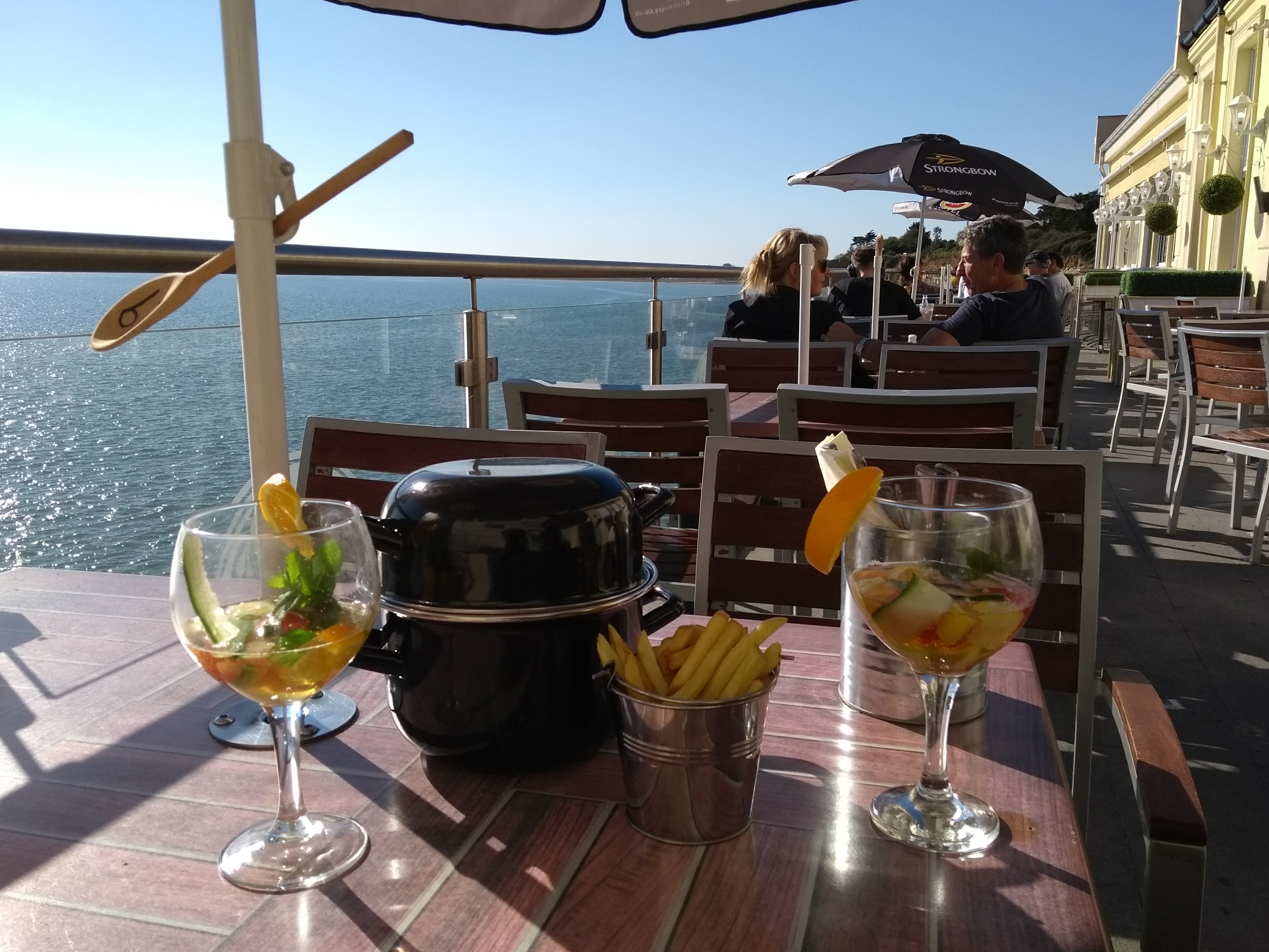 MINSTER
Minster is a small village just west of Ramsgate.
This restaurant is well worth a visit if you're in the area.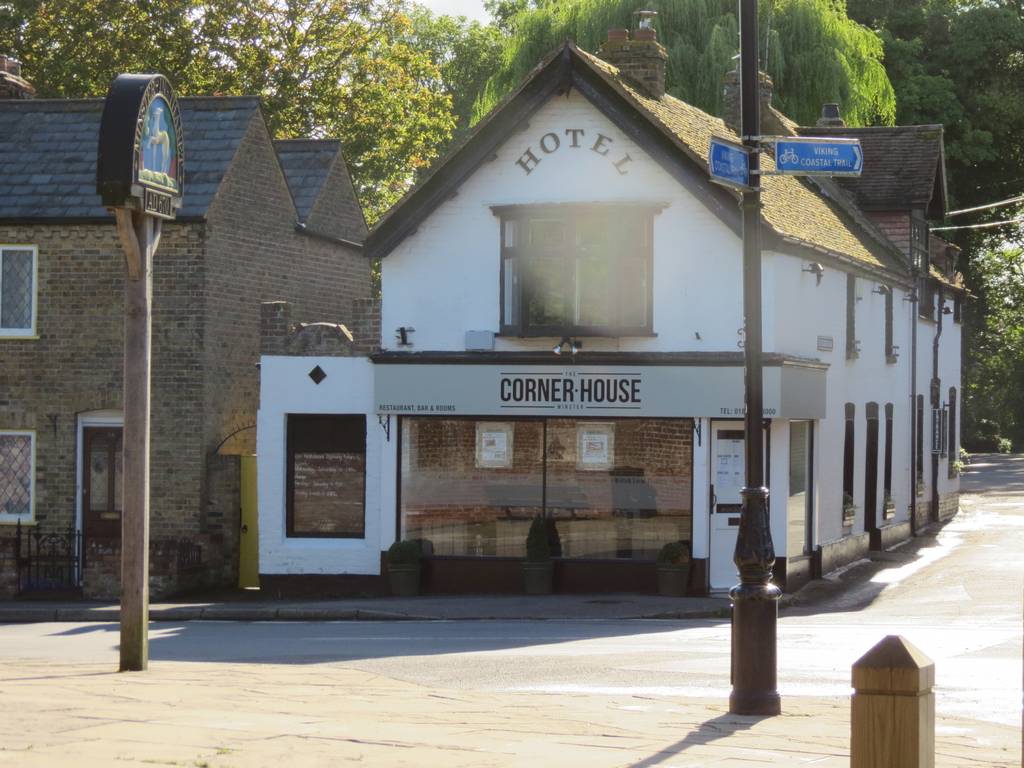 For information on places to Eat and Drink in nearby towns and villages, see:-
For other activities in the area, see:-
and for more about Ramsgate go to the Visit Ramsgate web site.